Are you Future Ready?
Risk. You face it every day. You may have even found ways to leverage it to propel your business forward.
But there are some risks – the ones that present a threat to your organization's very survival – that cannot be turned to your advantage. To manage those, you need customized, enterprise-wide strategies that are designed to help you reach higher ground, even in the face of rising tides.
You need to be future ready. You need Southern Harbour.
More than 40% of businesses do not reopen after a catastrophic event.
The indirect effects of a disaster can do the most damage.
How an organization reacts determines how it recovers.
Southern Harbour At Work
February 7, 2019

Building Resilience" presentation and panel discussion at the Credit Valley Conservation seminar on Smart Blue Roof.

January 23, 2019

"Building Resilience: the key to risk mitigation." Risk Management in the Public Sector Conference, Ottawa.

July 31, 2018

Hay AH & Kilburn RG (2018) Measuring Success in Post-Conflict Infrastructure Development. Proceedings of the Institution of Civil Engineers – Municipal Engineer >

Ontario Planning Journal

Prime, L., Hay, A.H., King, L. (2017) Planning the New Norm. Ontario Planning Journal (32)5:2-3.

December 5, 2017

Preserving Life, Property and Economy: the resilience of critical infrastructure. >

Conference for audit committees 2017

Climate change doesn't care about your balance sheet or income statement >

Institute of Civil Engineers

Hay AH (2017) Post-conflict infrastructure rehabilitation requirements. Institution of Civil Engineers Journal of Infrastructure Asset Management (4)4:109-114. >

November 21, 2017

Alec Hay, Southern Harbour Ltd presented: Why proactive resilience is becoming core to corporate strategy. APPrO 2017 Annual Canadian Power Conference >

October 5, 2017

"Protecting through-life value for commercial real estate" Sandford Fleming Forum. >

September 28, 2017

"Weathering the storm: De-risking your building for extreme weather events" BOMEX2017 >

June 6, 2017

"Operational Resilience Practice for Emergency Management" Canadian BCP & EM Conference, Toronto 2017 >

ICE

Philips, J., Hay, A.H. (2017) Building resilience in virtual and physical networked operations. ICE Infrastructure Asset Management. (4)2:50-67 >

May 17, 2017

"Infrastructure Risk & Resilience" Blue Cities 2017 Conference, Canadian Water Network >

November 28, 2016

November 3, 2016 - Severn Sector Emergency Managers Meeting.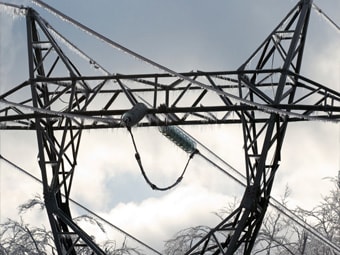 Survival is your first order of business.
Resilience is your first line of defence.
Disruption may be inevitable but rebounding from it isn't. That's where resilience comes in.
Severe weather, civil unrest, rapid technological change and other cataclysmic events are no longer outlier occurrences. Surviving – and thriving – in the face of them takes fortitude, an enterprise-wide grit that allows you to maintain equilibrium even in the face of unprecedented turbulence.
It takes resilience.
The idea of operational resilience isn't new. It's been around since 550 BC, though the name was adopted from Ecology in 1973. What is new is the acknowledgement that resilience can't be an afterthought. It needs to be an intrinsic part of an organization's strategic plan.
Thanks to the work being done by Southern Harbour and our partners, governments, multinational corporations, major utilities and leading-edge tech companies are making resilience a priority. Isn't it time you upped your resilience game, too?
We're the calm before, during and after the storm.
With the right resilience plan, no crisis is insurmountable. Make that the right customized resilience plan. So our engineers, planners, researchers and analysts start with a holistic assessment of your specific needs and build a solution from there. We provide only tailor-made strategies that take into account the critical needs and culture of your organization. These are not one-size-fits-all solutions. They are comprehensive, integrated and seamless. What's more, Southern Harbour keeps a watchful eye on your bottom line, too. In fact, many of the measures we implement mean little or no net change in capital investment for new or upgraded works.
Trust is the bedrock of our business.
When it comes to resilience planning, who you know is just as important as what. That's why so many organizations – governments and private businesses alike – place their trust in Southern Harbour. We have nearly two decades of hands-on experience and a well-earned reputation for total discretion. The processes we use for building powerfully robust organizations are transparent and fully auditable.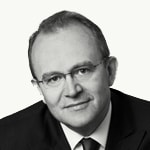 Alexander (Alec) Hay,
Founder & Principal
Alec Hay knows what it means to adapt well in the face of a threat. A decades-long career as a military engineer taught him that planning for a crisis is the best way to survive one. Now he leverages resilience strategies that have been honed and tested in high-stress regions around the world to help ensure our complex infrastructure networks can bounce back after a blow.
No project – or project environment – is too challenging. Alec's insights have shaped everything from the construction of humanitarian aid routes in the Balkans to intelligent buildings in the High Arctic.
He is also actively involved in advancing academic research around infrastructure resilience and protection planning. He is an adjunct professor at the University of Toronto's Centre for Resilience of Critical Infrastructure, where he shares his expertise with the next generation of resilience experts.
Jennie Phillips
Jennie is on the vanguard of research into citizen-driven, online response to crisis. As an SSHRC-funded PhD candidate from the University of Toronto and a Citizen Lab Doctoral Fellow, she focuses on risk and the development of resilience in digital crisis-response networks. With eight years experience in emergency management and 12 years in training and ICT, Jennie has worked locally and overseas with the federal government (Privy Council Office/Prime Minister's Office, Global Affairs Canada), private companies and not-for-profit organizations.
David N. Bristow
A proven thought leader in sustainability and resiliency planning for buildings, infrastructure and cities, David is adept at delivering custom solutions for challenging problems. David holds a doctorate and a master's degree in Civil Engineering from the University of Toronto, where he works to advance resilience planning methodology as well as the sustainability and resilience of urban infrastructure systems.